Encouraging Interaction Communication with AAC

Live Session Held on Thursday, Sept. 29, 2022.

Shared reading is an evidence based intervention for emergent literacy students and is a key context for language and literacy intervention.
Join this 45-minute session and learn how Kelly Key's unit school district (ages 3-22) uses the shared reading approach to encourage engagement, interaction, and communication with her AAC users.  Kelly will share How-Tos to aid students and educators:
Prep for shared reading
Use the right partner skills during shared reading
Communicate beyond requests
Interact with reading material and people
Kelly will share many practical strategies that you will be able to implement right away. All attendees will receive access to sample Readtopia lessons.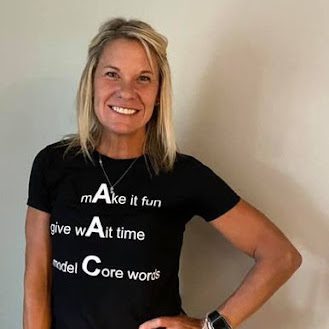 is the Assistive Technology Coordinator for the Barrington School District (EC-Transition) in Barrington, Illinois for 16 years. She has worked in the field of special education for over 25 years.  She served as an administrator for 13 years as a Special Services Facilitator and Assistant Principal.  Kelly also taught special education students with multiple needs for 9 years. Kelly has a Bachelor's degree in Special Education, a Master's Degree in Early Childhood Special Education, and a Certificate of Advanced Study in Educational Leadership as well as an ATACP (Assistive Technology Applications Certificate). Kelly presents at local, state, and national conferences and colleges on various assistive technology topics.
Encouraging Interaction Communication with AAC