Strong Special Education Resources Showed What was Possible for my Students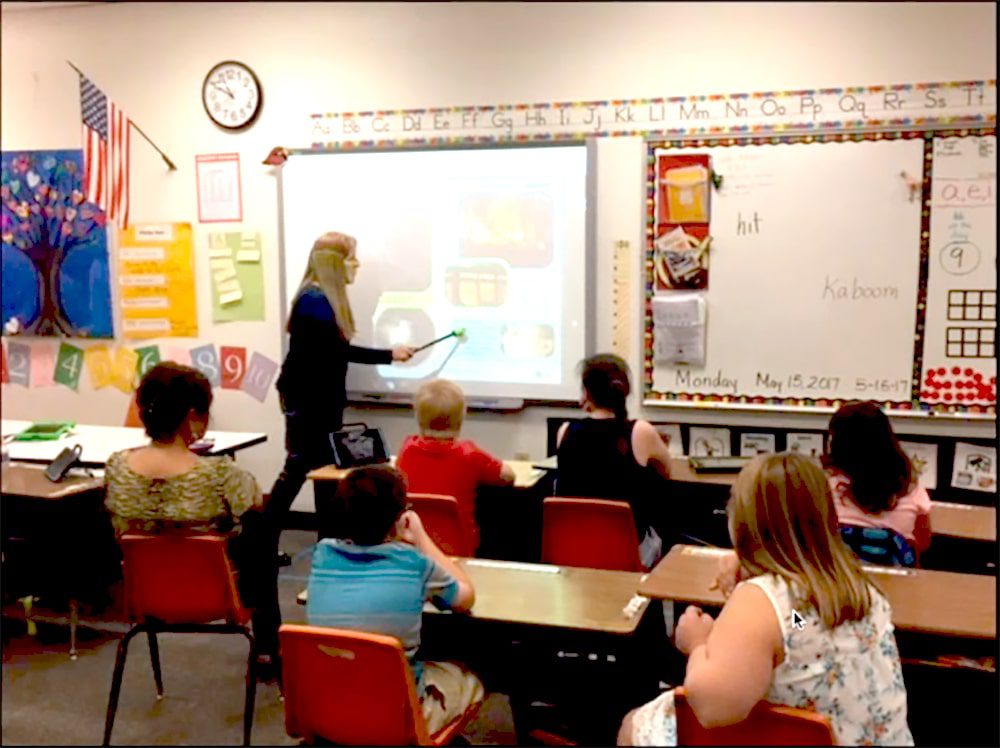 Jeanmarie Jacoby was a special education classroom teacher for more than 30 years, and can attest that teaching reading to students with complex needs was one of the biggest struggles she faced. Feeling overwhelmed with trying to create materials for a wide range of abilities in her classroom, she was searching for a way to get ahead. She needed help.
That's when longtime practitioner, instructor, and researcher, Dr. Caroline Musselwhite, approached her about Readtopia.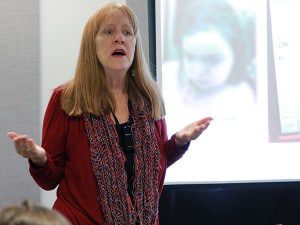 Readtopia® is a program designed for teachers who work with students in third-grade through high school+  with autism and other complex learning needs. It's a comprehensive reading curriculum with several domains of study including ELA, Math, Social Studies, Life Skills, and Science. She was excited to see how her students would respond.
"I was in my fourth and fifth grade classroom and I was ecstatic. I mean who could say no to the opportunity to bring Caroline Musselwhite and highly-engaging literacy instruction into your classroom?"
And while she was excited,  she wondered how students would be able to participate and if the curriculum would be too advanced for them."
She thought of one student in particular who was typically disengaged from every activity to the point that he was disruptive during class. "He often used his communication device to name all the states in the country while I was trying to teach a lesson." When we started using Readtopia, things changed. "The graphic novels were a game changer. We were reading Huck Finn, and the text says, 'The lightning hit our raft. Now the raft is on fire!' So I asked the students, 'How would you feel?' and he responded! He responded, independently, 'I feel hot.' So appropriate, so engaged—I was so excited!"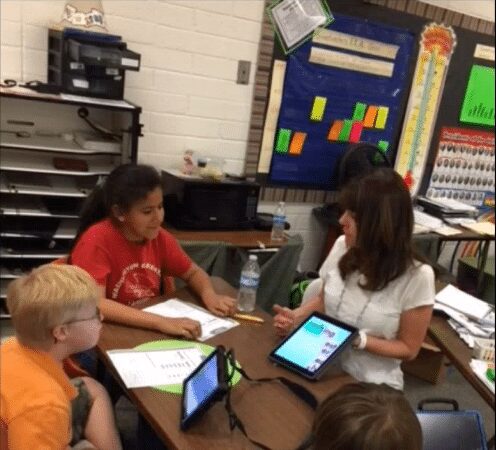 This was a breakthrough.  Until this point it was presumed that her students could only handle primary-level material far below their age, but this was far from reality.
Do you know a single fifth grader who doesn't know what a dinosaur is? Jeanmarie discovered her students has been denied the joy of an obsessive dinosaur phase simply because every adult they encountered until that point had never thought to bestow upon them the incredible chance to be fascinated by something every two year old is obsessed with.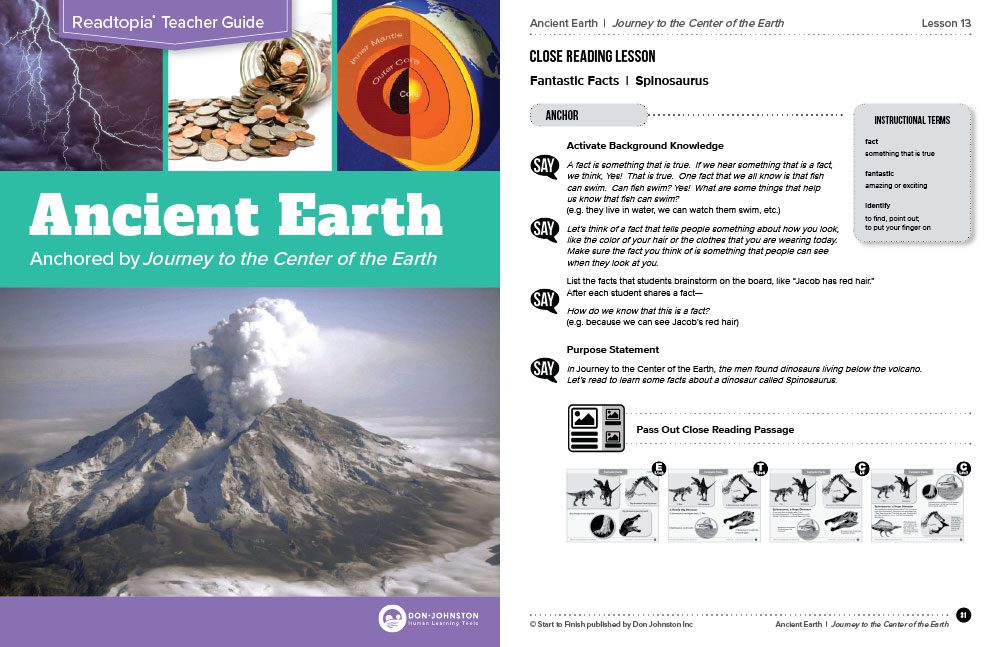 "If you can recall the story of Journey to the Center of the Earth, there is a chapter on dinosaurs. To my surprise, my students had never learned about dinosaurs. They were in the fifth grade, and they had never learned anything about dinosaurs! Can you imagine? They had always been busy trying to write their names or master other basic skills. When they learned about dinosaurs in Readtopia, they became excited. They were ecstatic. The content in Readtopia really gave me access to core topics closely aligned to the general education curriculum only designed for the specific needs of my students. Dinosaurs was only one example."
"Time and time again,  students' demonstrated the ability to participate in Readtopia lessons and make progress." In fact, Jeanmarie found that her students were able to participate—actively. The lesson plans were structured in a way that brought in a purposeful repetition, which was important to help the students build competency.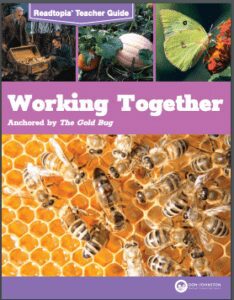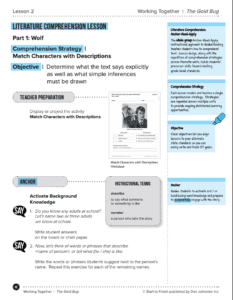 And with the thematic unit Working Together anchored by The Gold Bug by Edgar Allan Poe, implementing Readtopia is easier than ever. This Implementation Unit was designed to help on-board teachers and students to Readtopia—to get them started. It's helpful for new users to learn the flow of lessons. This shortened unit (which uses a short story versus an entire book) can also fit into short timespans in the school year (when teachers find themselves with 3-4 weeks before a school break). This keeps students moving forward.
Until now, Readtopia's phonics component was written for Conventional and Transitional readers. Conventional readers used the Word Study program. Transitional readers used the Making Words lessons. Working Together introduces a new phonics component for emergent students called, Learning Letters. Learning Letters lessons present a new letter each day.
Cherry on top—Working Together also has Math lessons! 

One of the most loved components of Readtopia is the Leveled Graphic Novel. "When we read the graphic novels, audio and animations support the text. Each audio presentation is read by professional actors. Once a student asked to hear the story again. It was free time, and this was the activity he chose—he actually wanted me to repeat the lesson."
While the prospect of starting something new can feel daunting, for Jeanmarie and many other teachers, once the decision was made to take the leap, they couldn't believe how everything came together with the right materials. The Readtopia materials guided them to experience many breakthroughs within their classrooms. Like Jeanmarie said, "the resources were a game-changer."