Is now available!
A comprehensive early literacy curriculum for emergent learners, Pre-K to Grade 2.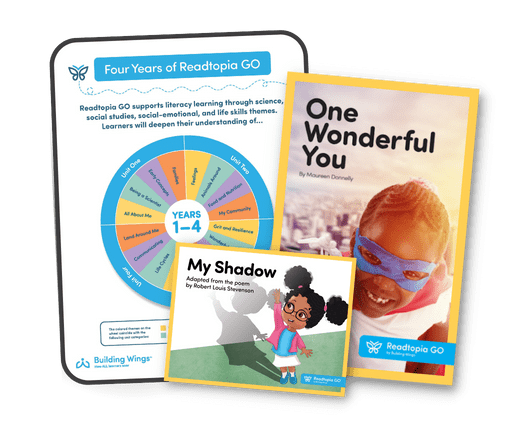 ReadtopiaGO™ by Building Wings is a comprehensive early literacy curriculum for emergent learners, Pre-K to Grade 2, designed to help get our youngest students on the road to literacy.
Drawn from Erickson & Koppenhaver's Comprehensive Literacy for All: Teaching Students with Significant Disabilities to Read and Write (2019), ReadtopiaGO provides educators with all the books, activities, and instructional guidance they need to deliver four years of age-appropriate, engaging, and evidence-based literacy instruction.
Put all Early Learners on the path to
Conventional Literacy with ReadtopiaGO
Books where children can see themselves as heroes, dreamers, learners. Videos, illustrations, and photos that represent the rich diversity of learners. Puppet characters/shows that introduce concepts and build background knowledge in engaging, age-appropriate ways.
For children pre-K to Grade 2 who face learning barriers (communication, sensory, motor, or developmental challenges). For children who may be learning in a variety of settings (Head Start, Pre-K/K program, speech clinics, self-contained, or general education early elementary). Leveled instructional activities.
Safe, supportive, and nurturing relationships with adults help to drive students' engagement and growth. Instructional dynamics are personalized to each child's needs to optimize efficacy. Supported exploration in communicating, listening, reading, and writing helps to build engagement and confidence.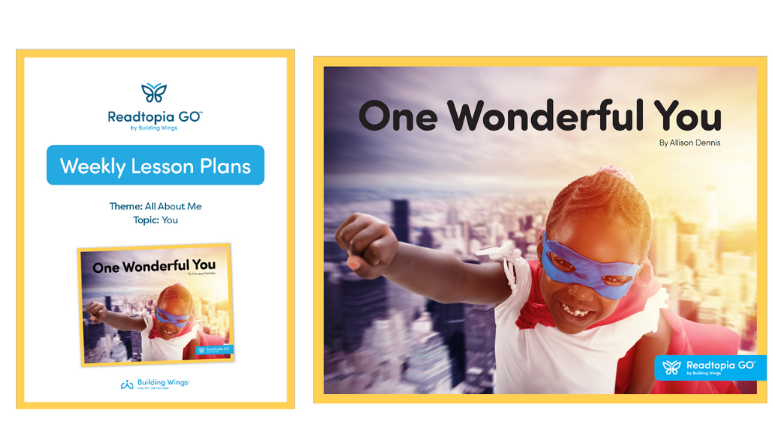 Daily instructional guidance to help adults deliver instruction effectively and easily.
Evidence-based literacy instruction reflective of the latest literacy research.
Will include four-years of engaging content that is comprehensive, emergent, and core curriculum-aligned.
Organized around shared reading, the single most important routine for developing readers.
Frequently Asked Questions About ReadtopiaGO