Teaching Writing Didn't Work For My Kids with Complex Needs…Until I Tried This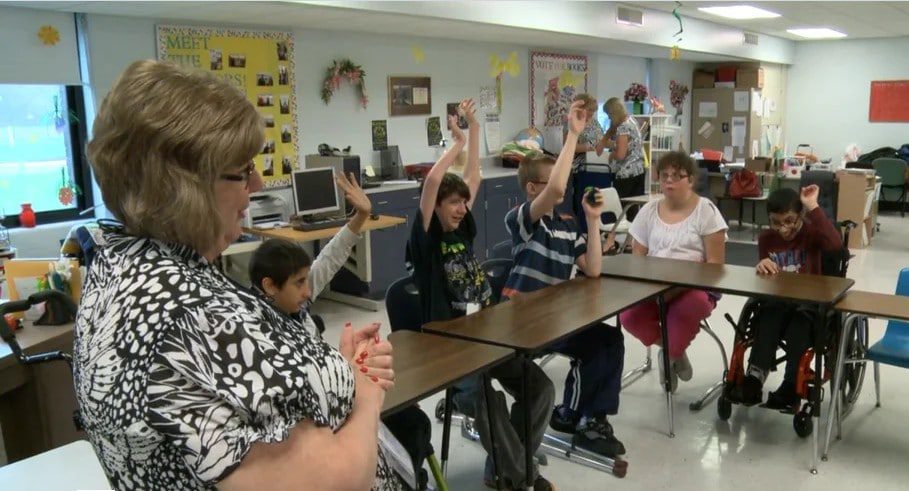 Growing up, Jenay Prytula always wanted to work with kids. In her freshman year of college, she got the opportunity to volunteer in a classroom with students who had physical and cognitive impairments. She simply fell in love with working with those kids.
"My general education peers thought special ed was easier because we had fewer kids and we had para to help," she laughs. "But when one of them had to substitute in one of my classes, they quickly realized there was more to it than they thought, especially when teaching writing. They had to do a lot more to prepare and keep up with the students."
The Special Education Curriculum Challenge
For more than two decades, Jenay watched general education teachers use curriculum and assessments that were ready-made for them. "In special education, there was no such thing," she said. "You made it up as you went. General education teachers were able to lesson plan or do other work while their students worked independently, but that just didn't happen with my students."
Special education was and still is a nonstop job. Jenay's preparation time was spent talking with parents, meeting with OTs, PTs, and other specialists, and her evenings were spent researching and writing lessons at home.
For Jenay's first twenty years on the job, one subject, in particular, was a consistent thorn in her side: Writing.
Teaching Writing - Overcoming Feelings of Failure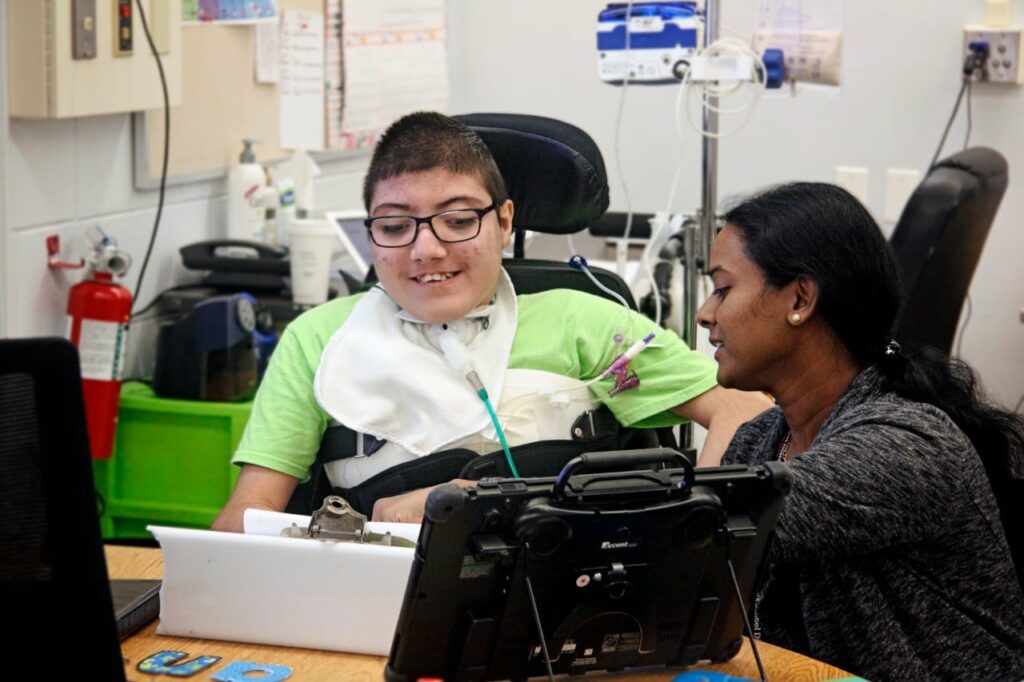 Feeling like a failure is something just about all of us struggle with throughout our lives. Whether it happens to us as kids or as adults, the effects are hard to deal with. Because Jenay was bogged down in lesson plans and one-on-one teaching with her entire class, it was a struggle to see results, particularly when her kids were writing.
One of the most consistent thoughts running through her head during the school day was "How am I going to manage the other 14 students while I work one-on-one?" It was the only method that worked, but it was a consistent source of frustration for Jenay and for her students.
"I tried to model my assessments after what other teachers were doing, I tried to use Writers Workshop worksheets, but it didn't work for my kids. I felt like a failure at teaching writing. For two whole decades, nothing worked."
But then she met Dr. Sturm.
From One-On-One to Whole Class Instruction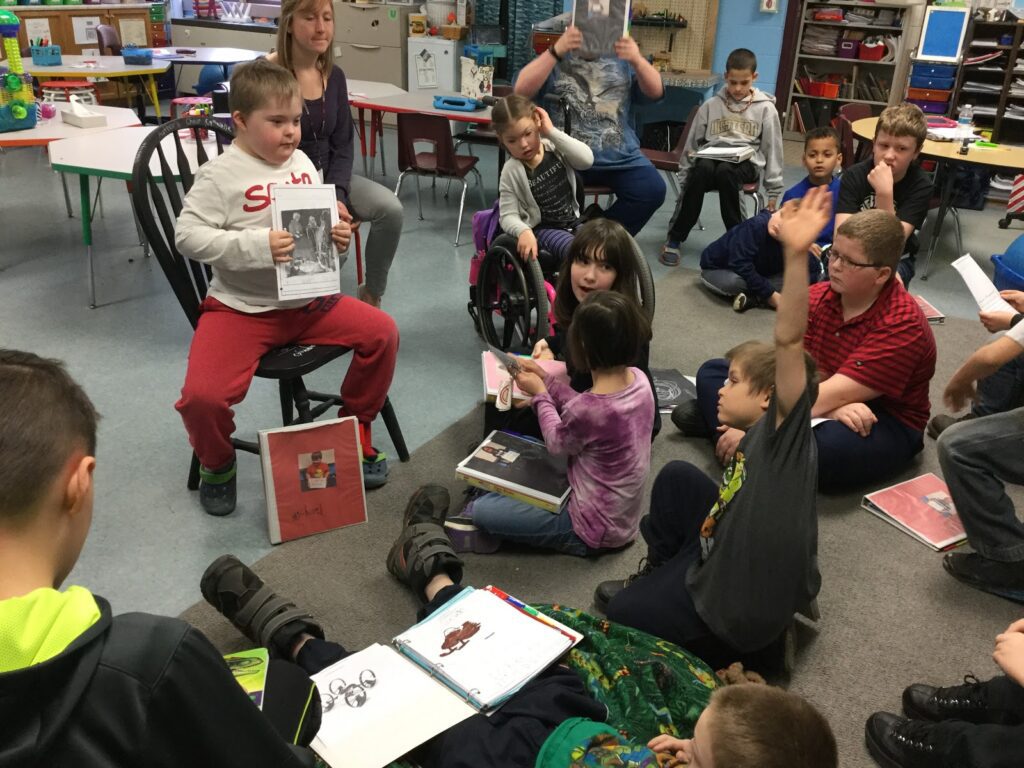 When Jenay saw the lessons Janet was writing, she wanted in. "Everything was in order and made sense, so I agreed to participate in the research. I saw immediate success," Jenay said. "The classroom was buzzing with excitement—teachers and students alike. When I finally saw writing progress being made, I no longer felt like a failure. I felt like a real teacher!"
First Author (designed specifically for students with autism and other complex needs) was the writing curriculum that flipped the writing switch for Jenay's students. "When the First Author curriculum was published, I had 12 kids at varying levels of ability. I looked around and, for the first time in my career, I saw all my students working on their writing independently. I could walk up to a student, praise what they were working on, and move on to the next student. I was absolutely amazed. I kept thinking, So THIS is what it's supposed to feel like."
Jenay recalls one of her students calling her over. He had just written his first word, and he shouted, "I AM A FEARLESS SPELLER!"
Focusing on Instruction - A Classroom Transformation
"Students are more excited to write," said Deanna Sape, a paraprofessional in Jenay's classroom. "They can choose their own topic instead of you assigning one to them. It makes them more excited, and they're able to write more."
"I had spent so much time before and after school, writing lessons for my students," Jenay said. "First Author provides all the lessons, and I could finally focus on thinking about what each student needed. I had to be an expert in everything before—math, science, social studies, reading, and writing. It just wasn't possible."
Put simply, the curriculum has transformed her classroom. "All the thought is there," she said. "The wording is chosen carefully, and there are teacher tips and annotations to help me get the most out of every lesson."
"Before the curriculum was in place, I had to decide what I would teach. But First Author is logical and organized. And the biggest win is parents appreciate that I can actually show them progress."
"These programs don't just build confidence for students. I feel like a teacher!"
The Right Tool Changes Everything
So many excellent educators—particularly in special education classrooms—constantly battle intense feelings of self-doubt. They wonder if they chose the wrong profession, or if they're no good at teaching kids.
The truth is, they're often like a master carpenter without a hammer. The right tools make all the difference, and once they're in-hand for the first time, it's an affirming and career-changing moment.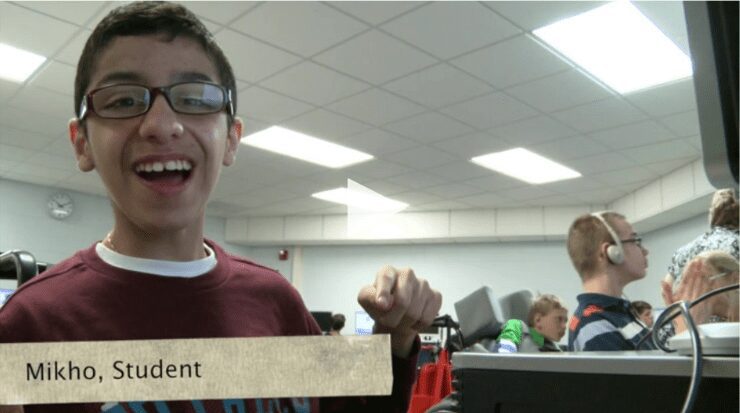 Curious what First Author's writing curriculum might do for your special education classroom? Do what Jenay did and give it a try. Access our companion site, MyLearningLiftoff.com which offers free curriculum samples.
For more information on First Author, and to request a quote  click here.