On-Demand Webinar:
A Backstage Pass with ReadtopiaGO Developers
Presented by: Allison Dennis, Ph.D. and Maureen Donnelly, M.Ed.
Held live on Wednesday, Feb. 22, 2023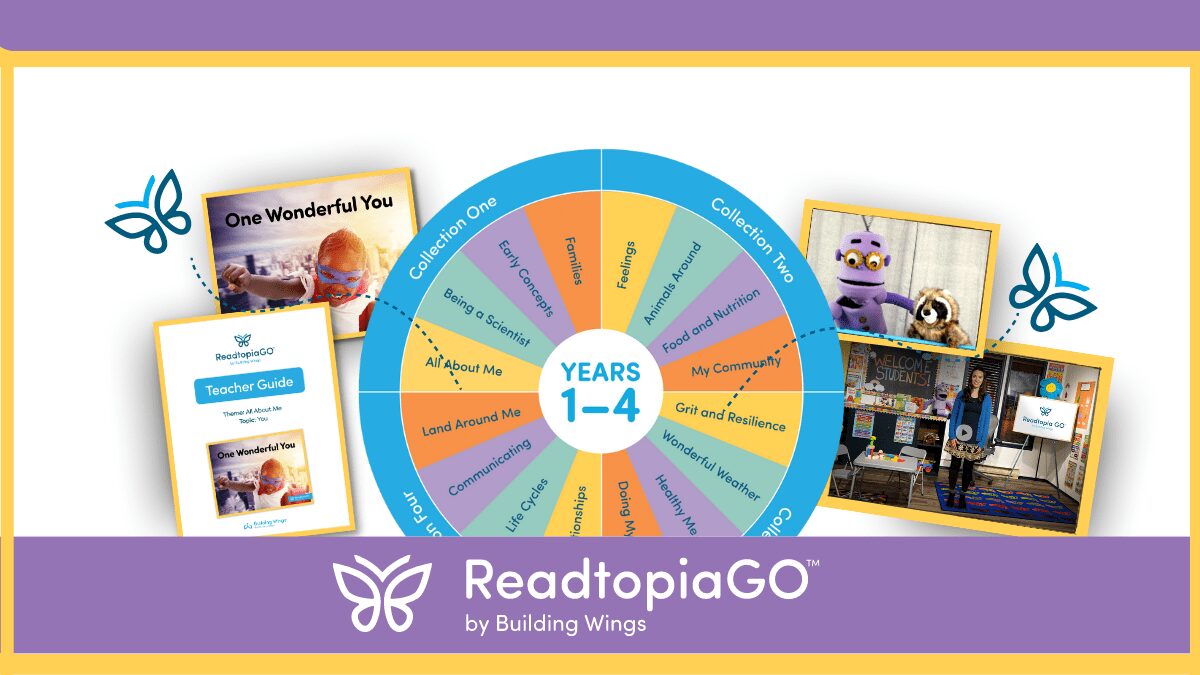 Go behind the scenes with ReadtopiaGO developers to hear the research and strategy used to create this early-literacy curriculum designed for learners in Pre-K through grade 2.
In this on-demand webinar, Maureen Donnelly, M.Ed. and Allison Dennis, Ph.D. draw back the curtain on the development of this new product and share:
The need for early-literacy instructional materials that incorporate daily instructional routines recommended by Erickson and Koppenhaver.
How to get all literacy learners off to the right start
The importance for children in seeing themselves as heroes, dreamers and learners
The role of videos, play and puppetry for engaging our youngest learners.
The research behind the books and fun included in this curriculum
Maureen and Allison will take you on an abbreviated journey of what has occurred to bring their passion and vision to life to provide educators research-based lessons and instructional materials for early literacy.
This 50-minute webinar is  designed for Special Education Administrators and Teachers, SLPs, OTRs, AAC Specialists.