"Ahhh, and that is what it is all about! First behaviors change and slowly beliefs change….this student is truly not only becoming a writer but also learning how to work through other emotional challenges… It is the mini-successes along the way that are celebrated to get to the big goals!"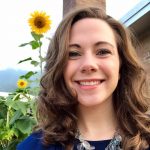 Special Education Teacher Keary Pieczynski, or Mrs. Pie as her students call her, shared a story of success and growth for her students, not only in the classroom but in life skills as well.
After co-teaching a First Author Curriculum classroom last year, I was excited to bring my experience to my own classroom this year. To prepare, I attended a webinar and got some new ideas for enhancing and expanding what I was already doing. This year, I've slowly incorporated these ideas and it has made a huge difference. Here's what happened…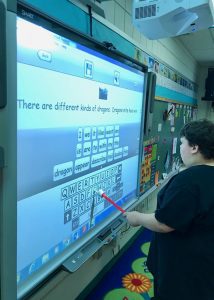 I have a student who started the year with a lot of anxiety about coming to the front of the room and doing any kind of work at our SmartBoard. The first week I told him it was his turn to write for our class topic in First Author. He said, "No thank you."
The second time his turn came around, he again said, "No thank you." I smiled and responded, "I love your manners, but let's give this a shot! We can do this together!" He got up, wrote one word on the board and started to get upset—like hyperventilate upset. I praised him for typing in the word and gave him the option of calling on a friend to help. He quickly took me up on it!
The next week, I made a deal with him that he could write half of the sentence and a friend could write the other half. He reluctantly agreed, but then did his part and took his seat.
Skip ahead a few weeks and he went to the board on his turn without skipping a beat. After a few words, he independently asked a classmate for help and he remained at the board with her. They worked together writing the sentence. He wrote most of the sentence that his classmate dictated—adding a period to the end with a "Woop! Woop!" He walked back to his seat grinning ear to ear. A few of the students yelled out, "Good job, D!" This was just the boost he needed.
He has come to the board without hesitation since.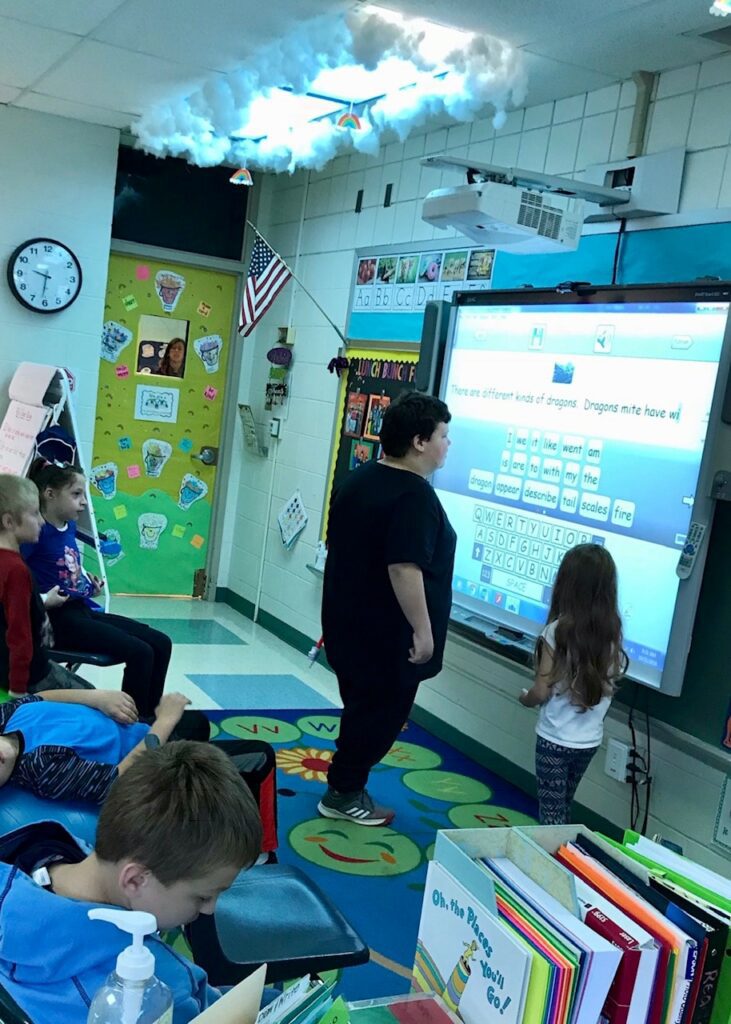 One Week, we did a First Author lesson on Friendly Letter Writing. As a class, we wrote a letter to the kiddos' former teacher Mrs. Potts. We told her all about their progress in the school garden.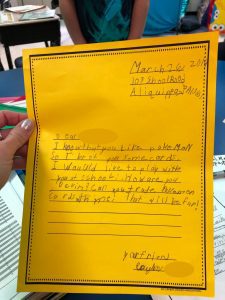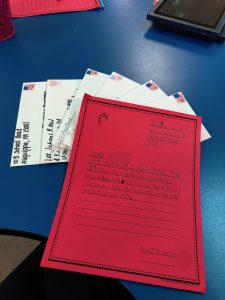 Then, the students drew names from a hat to determine who they would write to in the class. They got to write about whatever they wanted but needed to include the basic parts of a friendly letter. We addressed the envelopes and mailed them out. The kids were so excited to get mail. One mom told me that her son was so excited because not only did he get mail, but it was the ONLY mail they received that day. Even though this kiddo has a very long driveway, he walked down to the mailbox two days in a row to check for his letter from his classmate. Because of the friendly letter, the following week he brought in his Pokemon cards to show his classmate and played with him at recess.
The kiddos loved receiving letters at home. So, before our state testing, I was able to get all of their former teachers to write them a letter of encouragement before the start of testing.
This is What It's All About.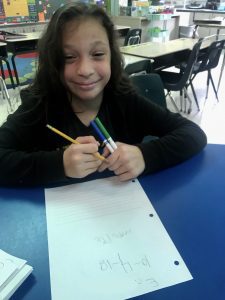 I've learned every small step matters along the journey of learning. For my kiddos, their excitement at every success, and drive to keep going makes every day incredibly rewarding. First Author has helped my students to express themselves and their interests through writing. It also helped them start communicating in different ways with me and their classmates. I am so excited to see how they grow next and to keep celebrating every Author.
For more information, and to request a trial Click Here.