Delivering Leveled Access to the Curriculum: Readtopia's Laura Cuthbertson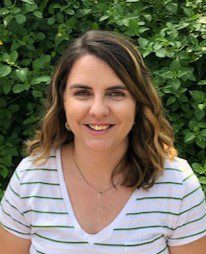 When Laura Cuthbertson was a little girl, she knew she wanted to be a teacher. But it wasn't until she became close to a family member with complex needs that her path was made clear and she decided to pursue a job as a paraprofessional in a special education classroom. It was there, working with children with autism, that Laura's childhood aspirations were rekindled in a very big way.
"Working with students who have complex needs—seeing their hard-won progress—drove me to work harder for them," says Laura. "They reignited my interest and helped me find joy and purpose in a difficult profession."
On the path to realizing her childhood dream, Laura worked her way up from paraprofessional to the position of lead teacher in the very same classroom where she started her career. But there was a problem: "Most of my time was spent trying to find appropriate materials and then modifying it for all the levels in the classroom," Laura says.
This is a common issue among special education teachers. In self-contained special education classrooms like Laura's, educators serve learners of many different ability levels. Because of this, teachers will often devote a lot of time not only to finding curriculum materials, but also tailoring them to fit each student's individual needs. And it's no easy job.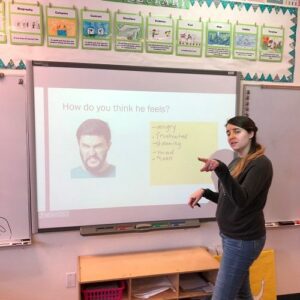 Laura says that she felt more like a content curator than an actual teacher. Then her district decided to try Readtopia, an immersive reading curriculum that connects reading with content-area topics of learning. Readtopia is specifically designed to meet the individual needs of students with special needs like Laura's, and therefore presented an ideal solution to her curriculum woes. "I immediately fell in love," she says.
And like any good love story, this one has a happy ending. Readtopia's engaging and differentiated learning materials allowed Laura to drop the responsibility of content curator and feel like an actual teacher again—freeing up time to do what she did best, which was spending time with her students. So, when an opportunity opened up to help develop Readtopia's math component, Laura jumped at the opportunity.
"I loved the idea of being able to reach even more students in more classrooms by creating an intuitive and well-rounded curriculum," she says.
Readtopia transforms the learning experience
Laura shares a story from her time in the classroom, about a student who never voluntarily answered the questions she would ask to the class.
"When I would call on him, he needed extra time to respond, often needing me to prompt him to answer." When he did answer the question, the student would speak in a very soft voice that Laura couldn't quite hear, so she usually had to ask him to repeat himself.
"He was very quiet and shy," she says
It was Readtopia's Earth and Life Sciences / Frankenstein unit that engaged and inspired this particular learner. Readtopia gives children with complex needs the opportunity to explore classic literature—just like their neurotypical peers—by re-formatting the stories into graphic novels at up to seven different reading levels, offering video experiences from around the world, and mapping out hands-on activities for the classroom. The standards-based curriculum is organized into themed units packed with a rich variety of learning materials designed to engage many different learning styles and abilities. Learning in this way provides an immersive experience for learners. And each unit integrates ELA, social/emotional learning, math skills, life skills, science, and history into an appealing framework of storytelling.
For example, Laura was in the middle of teaching a lesson from a unit on Frankenstein that discusses emotions and facial expressions. "I showed a picture from the lesson on the board and asked the students to tell me what the facial expressions say," says Laura.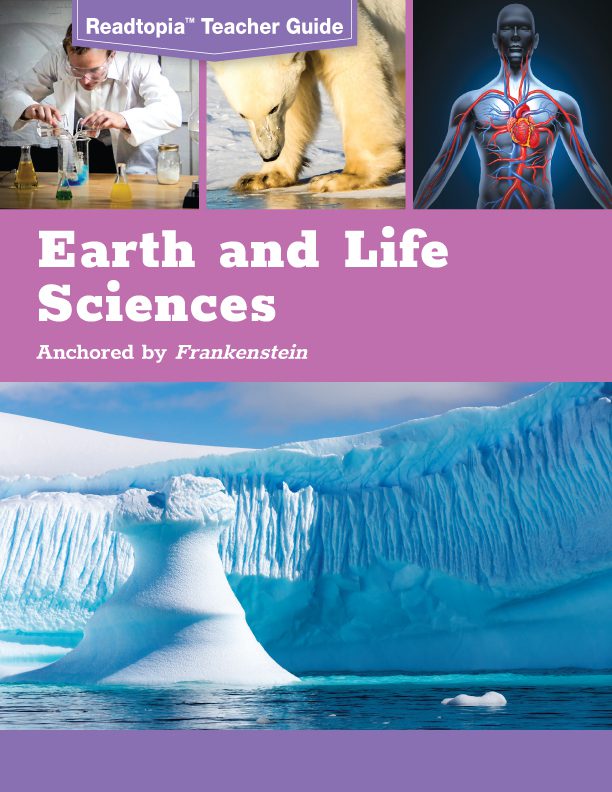 The Frankenstein unit teaches Earth and Life Sciences by exploring the arctic, where captain Robert encounters Victor Frankenstein. The resources discuss the arctic's climate, animal inhabitants, glacial landforms, and human history, while also weaving in life skills lessons like subtleties of communication.
As Laura turned towards the white board to write down other students' responses, she heard a loud noise that sounded like somebody trying to get her attention.
"I turned around and my quiet and shy student had his hand raised. When I called on him, he gave me a great answer in a voice loud enough to be heard for the first time! Every adult in the classroom was floored."
From that moment on, the student slowly became an active participant in class discussions.
As Laura was telling this story, I, the writer, broke out in chills. Classic stories like Frankenstein earn their iconic status for a reason, because they resonate with the reader by appealing to the deepest part of ourselves—the part that makes us all human. The story of Laura's student resonated with that deepest part of me too, because it showcases the power of Readtopia's magic: it's transformative.
"Readtopia changed how I taught and interacted with my students. It allowed me to see what was possible and set goals for myself and my students that I never would have thought possible before," Laura says.
Building something better
Laura now spends her days building onto the very same curriculum that she found transformative for teachers and students. "I love creating something big from smaller parts," she says.
Which is precisely what her role at Readtopia involves: by breaking down complex math concepts into smaller, easier-to-comprehend tasks, Laura helps to construct a pathway to student understanding, laying the groundwork for progress and mastery—something very big indeed.
The Readtopia team motto is "believe in better." When asked what believe in better means to her, Laura replies:
"To me it means believing that there is a better way for us to reach our students with complex needs. Our differences should be embraced, and we should find a way to make the standards and curriculum serve our students and their complex needs."
Laura also believes in a world that's more accepting of people with complex needs. "We are making progress in this area but I want to see these students acknowledged and accepted so that they can have everything they need to be successful," Laura says, which is why she is putting her philosophy of believe in better into action every day by helping build a curriculum that will help accomplish that goal.
Get access to free sample materials now